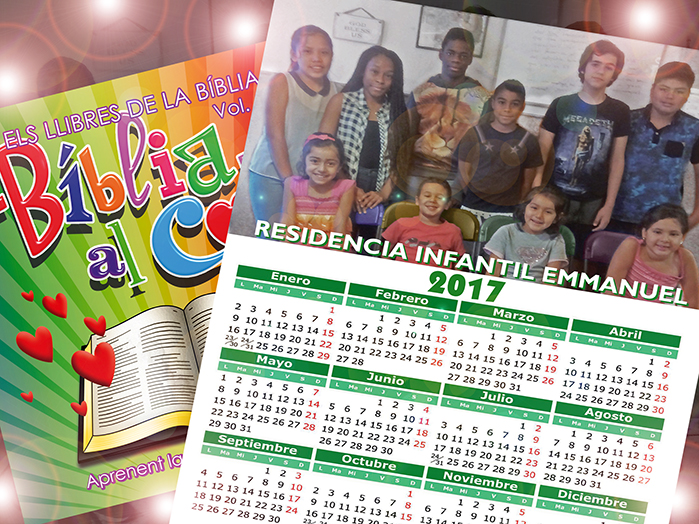 .

PICTURE OF THE MONTH
NOVEMBER 2016

.
Calendars, CD's and DVD's
As usual at this time of year, we put at your disposal the Emmanuel Children's Home (RIE) calendars for the coming new year 2017. The calendars, music CD's and videos are resources to help support our Home, the "Resi", with a double purpose: (1) to generate funding for the RIE and (2) remind you of our Children's Home throughout the year as you look at the calendar, listen to our songs or watch our video clips. Please do purchase them and support us!
This year we launch a new music CD in Catalan "Bíblia Al Cor - Vol. 1 - Els Llibres De La Bíblia" ("The Bible in Your Heart - Vol. 1 - The Books of the Bible") to help the children and their families learn about all the books of the Bible through songs. In Spanish we also have the four CD's published in previous years and the very entertaining video "El Show de Canta y Ríe" ("The Sing and Smile Show", whose title is a play on words, "Ríe" being both "smile" and the initials of our home). Next year's calendar is a large format one, to hang on the wall, with an artistic photo of the twelve children and teenagers currently with us. By acquiring these products this Christmas you will be making a donation in support of our children's welfare. Thank you so much for helping us!
R I E - EMMANUEL
CHILDREN'S HOME

Photo of the month
Our photo of the month is a brief message to convey information and our thanks to you and all those who support and share in the work of our children's home.

THANK YOU !!!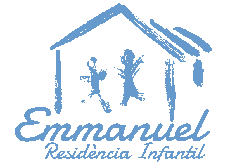 RIE's web
A big thank you to the voluntary translators!
Photo display authorized by the legal guardians