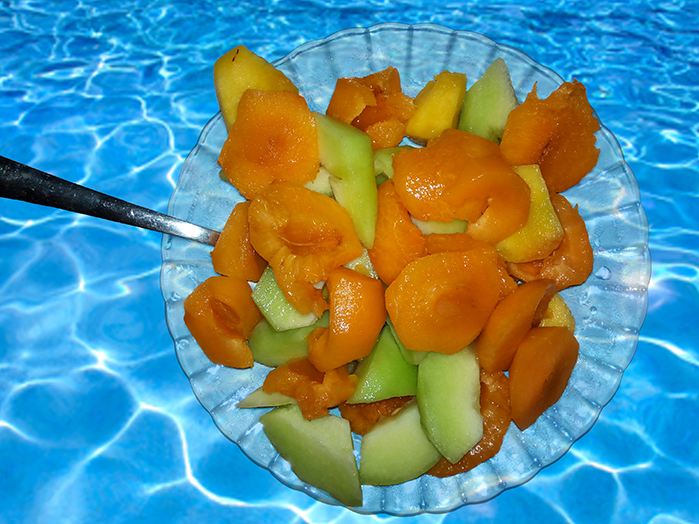 .

PRAYER NEWS
JULY - AUGUST 2018

.
Have a great summer!
We wish you all a great summer, as refreshing and healthy as the photo. After all the hard work throughout the school year a rest and a change of pace are much needed. It's always good, whenever possible, to have a change of activities and make the most of these weeks to strengthen family relationships. Have a really great summer, everybody!
When the school year finishes, so too will our foster care of our oldest girl, from Equatorial Guinea. Her mother has informed us, unexpectedly, that she will not be staying on at our Home, the "Resi". We are delighted to have had her here with us for the last three years and that they no longer need our services. We wish them both a great summer and a great future.
Prayer topics
(1) *** We pray for the family relationships of each child as they spend time with their relatives over these summer weeks.

(2) *** We pray too for our oldest girl as she leaves our Home for good and for her mother: that their lives will prosper through following a good set of values.

(3) *** And lastly we pray for the preparations for next term, with the possibility of children joining or leaving us at the start of the 2018-2019 school year.
Residència Infantil Emmanuel - c./ Josep Anselm Clavé, 18 - 08960 Sant Just Desvern (Barcelona) - Tel. 933 722 054 - info@resi-rie.org - www.resi-rie.org - Banking Institution: CaixaBank / "La Caixa" - Account number: ES61 2100 9250 6922 0011 8569
R I E - EMMANUEL
CHILDREN'S HOME

Prayer news

RIE's web
A big thank you to the voluntary translators!
Photo display authorized by the legal guardians