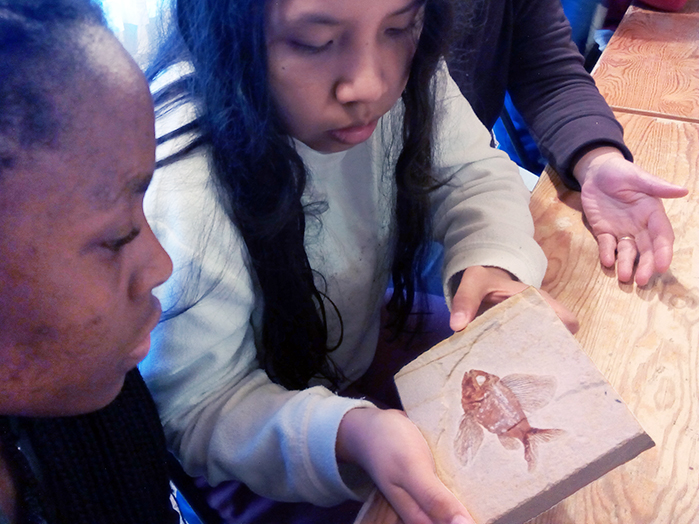 .

PRAYER NEWS
MARCH 2017

.
Dumbstruck
Our children were left quite dumbstruck, when they were able to see some fossils close up and touch them: animals, insects and plants that, over many centuries, had been turned to stone. Over time, and under the right conditions, organic matter can be turned into rock while keeping the same shape.
Sometimes we too are left dumbstruck, when we see the problems facing the mothers of some of the children here at our Home, the Resi. But it can also be deeply gratifying when we see these problems gradually being solved. We've also been left gobsmacked on occasion when we receive the children's school reports; sometimes because they've done abysmally, at other times because they've got top marks. Over time, and under the right conditions, children also change, hopefully always for the better. It may seem ages ago that they were little tiny tots, but look how time flies!
Prayer topics
(1) *** For the academic progress of our children and teenagers at primary and secondary school, that they may acquire a solid education.

(2) *** For the much needed changes in the lives of their mothers and fathers, so that their circumstances can improve.
Residència Infantil Emmanuel - c./ Josep Anselm Clavé, 18 - 08960 Sant Just Desvern (Barcelona) - Tel. 933 722 054 - info@resi-rie.org - www.resi-rie.org - Banking Institution: CaixaBank / "La Caixa" - Account number: ES61 2100 9250 6922 0011 8569
R I E - EMMANUEL
CHILDREN'S HOME

Prayer news
Our photo of the month is a brief message to convey information and our thanks to you and all those who support and share in the work of our children's home.

THANK YOU !!!

RIE's web
A big thank you to the voluntary translators!
Photo display authorized by the legal guardians